Finding a Voice: The Art of Norman Tait


October 14 to December 5, 2015
Opening Reception: October 13, 7 to 9 pm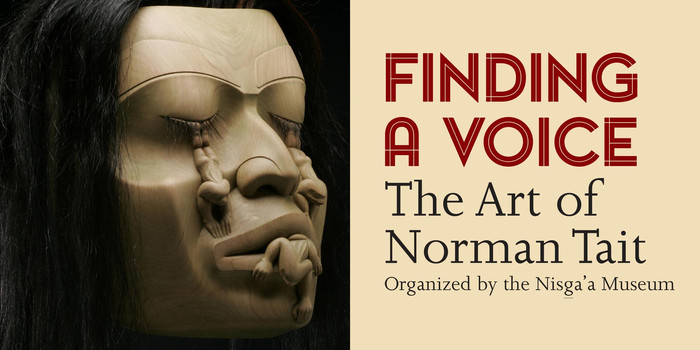 Imbued with a deep connection to his Nisga'a heritage and family, artist Norman Tait has utilized his artistic gifts and transcended the quotidian to create the extraordinary. Self-taught, this self-critical and highly engaged artist has researched and explored his Nation's rich cultural heritage and forged a voice for himself that speaks through his myriad of sculptural and two dimensional works. This voice is driven by a passion to reinvent traditional narratives within a contemporary context and provide ways in which to connect his ancestral heritage to today's fast paced and changing world.
The exhibition is organized by the Nisga'a Museum and is the artist's first public show since 1977. Tait's works can be found in private and public collections around the globe.
Please join the curators Darrin Martens, Vickie Jensen and Karen Duffek for a special talk to be held on November 7, 2015 at 2 pm.

Image: Norman Tait with Lucinda Turner, Weeping Volcano Woman (detail), no date
Alder, horse hair, 45.7 x 33.0 x 25.4 cm, Private Collection of Michael and Inna O'Brian
Courtesy of Spirit Wrestler Gallery