Manabu Ikeda


Meltdown

January 19 - February 16, 2013
It is extended to February 23, 2013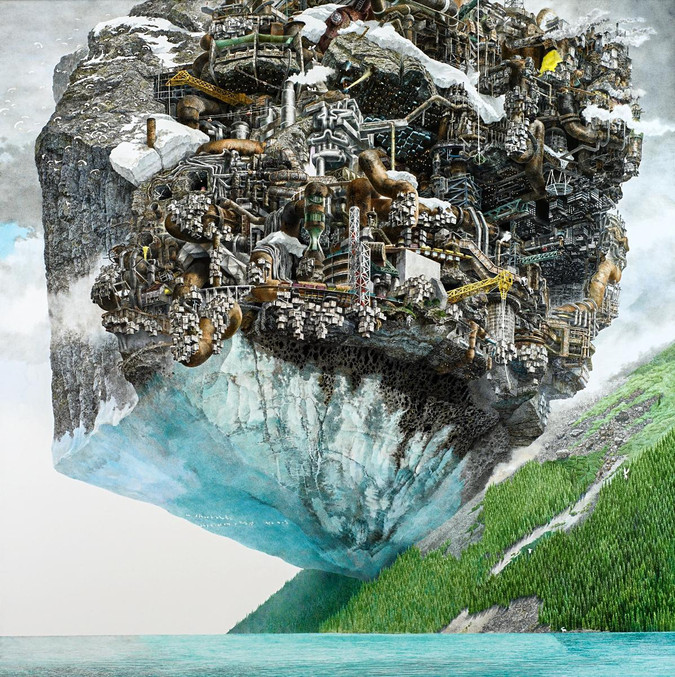 Manabu Ikeda, Meltdown, 2013
pen, acrylic ink on paper mounted on board, 122cm x 122cm
(c)IKEDA Manabu
Courtesy Mizuma Art Gallery
The West Vancouver Museum is pleased to present internationally acclaimed artist Manabu Ikeda's latest work, Meltdown. The impulse for the development of Meltdown comes from the Fukushima Daiichi nuclear disaster, which followed the vast devastation that resulted from the Great East Japan Earthquake and deadly tsunami on March 11, 2011. Ikeda's new work is derived from his concerns over the nuclear failures and meltdown, as well as the release of radioactive elements into the environment. The impact of the disaster came as a shock to Ikeda, making him acutely aware that industrialization through the building of factories and energy plants has a significant impact on people's lives, making them vulnerable to catastrophe. He feels that industrial growth is unsustainable. Consequently, people are driven to the periphery of their habitable environment and some decide to leave their hometown as a result of overdevelopment.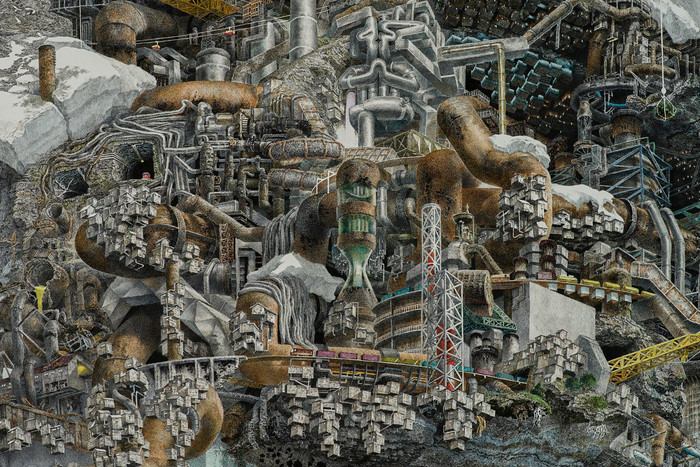 Manabu Ikeda, Meltdown, 2013 (Details)
pen, acrylic ink on paper mounted on board, 122cm x 122cm
(c)IKEDA Manabu
Courtesy Mizuma Art Gallery
Do not miss this rare opportunity to see Ikeda's meticulously detailed drawing. The artist will be in attendance in the gallery on January 19th from 1 p.m. to 4 p.m. 20 copies of Manabu Ikeda's catalogues shipped from Japan will be available for purchase ($60).
Manabu Ikeda completed a master's degree at Tokyo University of Fine Arts and Music (now Tokyo University of the Arts) and has exhibited internationally including Japan, Italy, Germany, United States and Canada. His work, Existence (pen, acrylic ink on paper, mounted on board, 2004) was selected as one of the eight most significant works of the year in a special feature of the New York Times in 2011.