Open Hours
The West Vancouver Museum is open Tuesday through Saturday from 11 a.m. to 5 p.m. Admission is by donation. The Museum will be closed from December 20, 2016, and reopen on January 3, 2017.
A Decade of Collecting Art at the West Vancouver Museum
November 16, 2016―January 14, 2017
Opening Reception Tuesday, November 15, from 7 to 9 p.m.
Curator's Talk: Saturday, December, 3, from 1 p.m.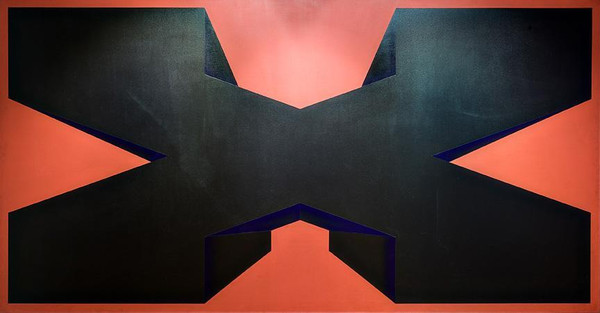 The West Vancouver Museum's permanent art collection was established in 2006 with a donation of work by local artist Jane Billaux, who immigrated to Canada from London in 1934. The donation coincided with the Museum's successful exhibitions on the important history of modernism in the community and the influence of creative individuals, who chose West Vancouver as a place to live and cultivate their careers.
In the past decade, the collection has grown in both size and scope and now includes over 300 historical and contemporary works by important Canadian artists. Gordon Smith's major donation of his personal collection in 2015 added substantially to the Museum's holdings of Canadian art. This exhibition provides an overview of the breadth of the Museum's art collection and highlights recent donations.
Featured artists in this exhibition: Peter Aspell, Kim Kennedy Austin, Joan Balzar, Alistair Bell, Jane Billaux, B.C. Binning, Bruno Bobak, Molly Lamb Bobak, Robert Buckham, Emily Carr, Douglas Coupland, Christos Dikeakos, Winston Elliott, Enn Erisalu, John Fulker, Babak Golkar, Angela Grossman, Fred Herzog, Gordon House, Tam Irving, Don Jarvis, Ann Kipling, Zoltan Kiss, John Koerner, Lyse Lemieux, Al McWilliams, Richard Prince, Selwyn Pullan, Philippe Raphanel, Bill Reid, Jack Shadbolt, Elizabeth Smily, Gordon Smith, Sylvia Tait, Takao Tanabe, Lionel Thomas, Kirk Tougas, Irene Whittome, Ian Wallace, Lyle Wilson and Lawrence Paul Yuxweluptun.

Image: Joan Balzar, Black X, 2968
Acrylic on canvas, 323 x 170 cm
Promised gift from the Estate of Joan Balzar, 2016