Christos Dikeakos: Trouble in Paradise
Exhibition on view March 25 to June 13, 2015
Opening Reception: March, 24 7 to 9 pm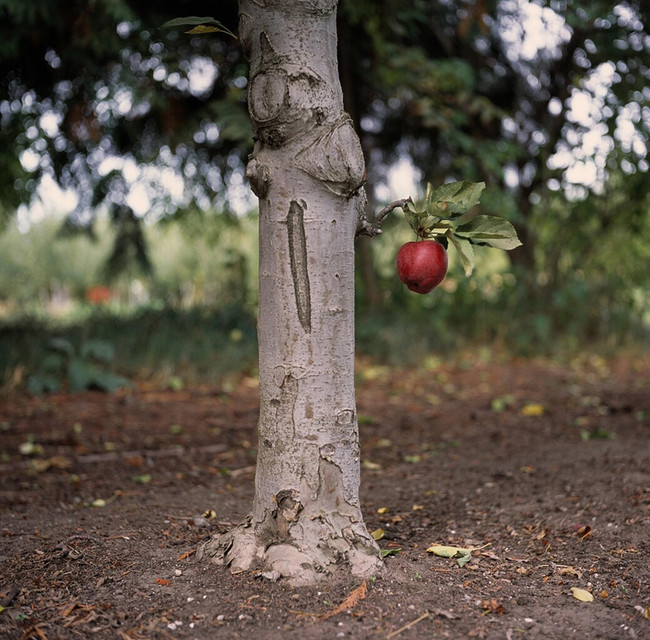 Christos Dikeakos' recent series of photographs, taken in and around the rural Penticton apple orchard he owns with his wife, Sophie, document the supplanting of apple orchards—and the fruit industry—by vineyards to sustain the Okanagan Valley's burgeoning wine business. The photographs are a contemporary portrait of agriculture, standardization, shifting economies, and environmental change. At the same time, they elevate the humble apple, revealing the beauty of its ripening and subsequent decay.
Please join us for the opening reception for this exhibition on Tuesday, March 24 at 7 pm.



Image: Christos Dikeakos, Red Delicious, Foreground Study, 2007, c-print. Collection of the West Vancouver Museum, gift of Gordon Smith, 2015.