JOAN BALZAR VISTA GRANDE at the HARMONY ARTS FESTIVAL
JULY 29 to AUGUST 14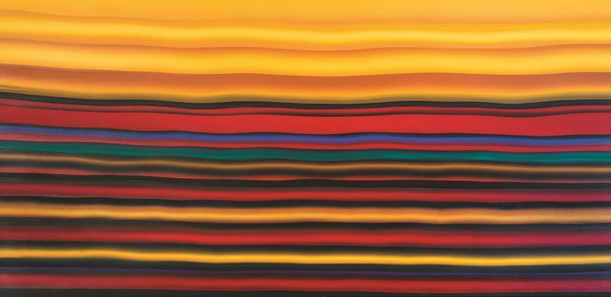 West Vancouver artist Joan Balzar (1928-2016) was an important figure in the development of abstract painting in Canada. As a tribute to the artist who passed away earlier this year, Balzar's Vista Grande,1976 (above) is this year's Harmony Arts Festival feature work. Organized by the West Vancouver Museum, Vista Grande is on display at the Ferry Building Gallery from July 29 to August 14.
PIERRE COUPEY
Requiem Notations I-IX at the West Vancouver Memorial Library
July 27 to August 30
Pierre Coupey's series of nine prints, Requiem Notations, commemorates Coupey's late parents and combines abstract forms and poetry to create visually striking works. Following the 2013 exhibition, Pierre Coupey: Cutting out the Tongue, Coupey donated edition #9 to the Museum. The prints will be on display at the West Vancouver Memorial Library until the end of August. The exhibition is organized by the West Vancouver Museum.
Pierre Coupey, Requiem Notations III, 1996-1997 Gift of the artist, West Vancouver Museum Collection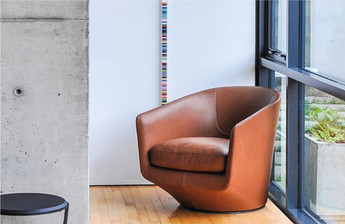 WHY DESIGN NOW? A WEST COAST CONTEXT
On view at the Museum until August 27
Curated by Barry Marshall, Principal and Creative Director of EDG the exhibit includes works by local, national and international designers. See current exhibition page for more details.
Subscribe to MUSEUM NEWS for exhibition and program information.